Future City Making: Embracing Complexity
How can urban change agents approach contemporary challenges?
In our latest insights paper, Future City Making, we:
Outline current factors driving change in cities.
Highlight complexities that can be used as growth opportunities.
Demonstrate value through case studies.
Cities have always been at the forefront of change in society, constantly adapting to changing economic, political and environmental circumstances. These changes can present complex challenges and in recent years, the rate, pace and scale of these is greater than ever before.
To holistically understand and manage urban transformation, we need to analyze how values are agreed and created, how transformation is financed, and what relationships are fostered to co-shape it. As city agents, we have the power to deliver outcomes to help cities tackle a complex world and unlock hidden total value for all.
Taking a place-based approach and partnering with communities to co-design and oversee the projects being built in their places creates an opportunity to capture this total value.
City agents have the power to deliver outcomes which will help them tackle a complex world and unlock hidden total value.
Embracing complexity to unlock value
This paper recommends four ways in which urban change agents could approach challenges they are facing.
Creating Total Value and capturing it in a place-based approach

Shifting from a project-based to place-based approach where interventions are holistic and tailored to specific contexts in order to generate Total Value.

Rethinking finance and investment to deliver socially inclusive, sustainable growth

Creating investable opportunities to attract private investment at scale.

Transforming project scopes and lifecycles

Embracing change by taking an adaptive and multi-disciplinary approach.

Forming proactive partnerships for a just and equitable transition

Achieving transformative outcomes at scale through collective place leadership.
Dr. Rick Robinson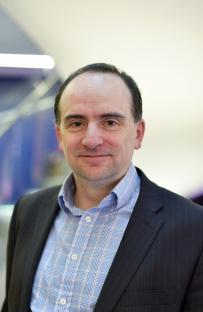 Jacobs Director and Global Principal for Smart, Connected and Secure Cities and Places Dr. Rick Robinson advises clients on the role of technology in transforming places, infrastructure and services in the interest of communities, business and the environment. Rick leads the development of digital strategies for multi-billion dollar city developments in the U.K., Europe and the Middle East.
Arushi Malhotra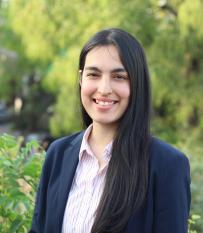 Arushi Malhotra is an urbanist, with a drive for enhancing the relationship between urban environments, infrastructure and people to create social, economic and environmental value for all. She sees huge opportunity in embedding an interdisciplinary and systems thinking approach in urban planning and processes of city making more widely.
Calum Jack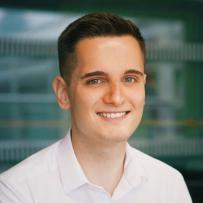 Calum Jack is a Senior Consultant for Smart Places & Digital Infrastructure. Calum realizes clients' smart city and infrastructure ambitions by designing solutions which use digital as a catalyst to respond to contemporary social, environmental, cultural and economic urban challenges. He sees a huge opportunity for urban adaptation to deliver holistically transformative outcomes as place makers embrace the challenge of remaking our cities and adapting to a changing world.