Episode 6: Sustainable Buildings, Dubai
Show Contributors: Ayla Bajwa, Ahmed Al Khatib, Zoe Haseman, Jens Nielsen
Dubai is well known around the world for the dramatic growth of the city since the UAE was founded in 1971, but what is not as well-known is that Dubai is a model for the country's focus on sustainability and the ongoing transition to sustainable and smart cities. This year, the eyes of the world will be on the UAE as Dubai is set to host the first World Expo in the Middle East, Africa and South Asia region starting in October 2021.
In this episode we talk about how sustainability is a sub-theme of Expo 2020 Dubai, which presented the opportunity for the global community to share challenges, lessons learned, and solutions from the around the world. For Expo, the event is an opportunity to advance the UAE's sustainability agenda and create a model of sustainable urban development that will live on as District 2020 after the event. 
Ayla Bajwa
DP World, Head of Sustainability and Impact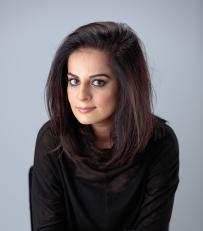 Ayla has 19 years of experience as an international sustainability expert, recognized for her work in corporate sustainability and sustainable development working with governments, UN entities and large multinational companies.
Ayla is currently Head of Group Sustainability and Impact at DP World, spearheading the global delivery of DP World's sustainability strategy "Our World Our Future." She leads the coordination of DP World's key responsible business practices and 3 legacy areas: Education, Oceans and Women empowerment, unifying DP World's commitment to working sustainably across all its worldwide business functions.
Ayla's previous positions include Senior Advisor to the UN Global Compact UAE network and Head of Sustainability for the Chalhoub Group. Ayla is also the Founder of ampUz, an impact and sustainability technology & advisory company focused on SDG delivery and thought leadership. Ayla also sits on the Board of the UN Global Compact UAE network and its diversity & inclusion task-force.
Ahmed Al Khatib
Expo 2020 Dubai, Chief Development and Delivery Officer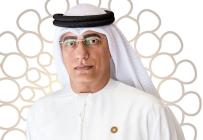 Ahmed Al Khatib is Chief Development and Delivery Officer at Expo 2020 Dubai. He is responsible for the delivery and management of the Expo site masterplan as well as all its supporting utilities, infrastructure services, roads, networks and transportation. His role also involves managing the sustainability of the site, and coordinating with key government entities and stakeholders on the final design and construction of the site masterplan.
Ahmed joined the Expo 2020 Dubai team in 2015 having played a pivotal role in the development of the site masterplan during the UAE's successful bid to become the host city.
Ahmed has more than 20 years of experience in end-to-end project delivery and construction in the field of buildings, utilities and infrastructure with blue-chip companies such as Dubai World Trade Centre, Dubai Holding Group, Roads & Transport Authority and Dubai Municipality.
He has played a key role in the delivery of major projects for Dubai including the Dubai Airport Tunnel, access roads and bridges to Jumeirah Palm Island, the infrastructure of Dubai Health Care City Phase II, Dubai World Trade Centre Exhibition Halls and recently the mixed-use development on Dubai Trade Centre District Phase 1.
We hope you enjoyed the podcast. If you have any questions or would like to reach us or our guests, we would love to hear from you. Find out more about COP26 and get in touch with us here.
Join us on our next episode as we head straight to the main event LIVE at COP26, sparking real conversations with the intention to Collaborate. Act. Commit. to real change.